Today's Designer Spotlight is on Susan who showcases her designs via her Zazzle Store 'Party Hearty'. Page down to view Susan's bio and favorite gift ideas.
Hello, I'm Susan! My interests are wide and varied, everything from hobby farming and gardening, to photography, to creative graphic design, most recently health and fitness, natural healing, jewelry making, and other activities that I cram in whatever spare time I can find between my roles as a wife and mother, and part time brewmaster.
I am a Silver Prodesigner on Zazzle and have been actively creating a wide variety of designs for the past five years in my stores. My most popular store is called Party Hearty, which I originally intended to showcase custom personalized party invitations and related paper items for celebrations and gatherings.
This store does feature many customizable invites for graduations, birthdays, anniversaries etc as I envisioned, but it has grown considerably over the last couple of years in another direction and also now offers several other non paper products that can easily be personalized with the customer's own photos and/or text.
This is by far my favorite store to work on and design for, as the possibilities are limitless and it appeals to a wider audience. I have many items such as phone cases, luggage tags, keychains and other household or home decor gift items.
Here is an example of a custom coaster set that I created for couples.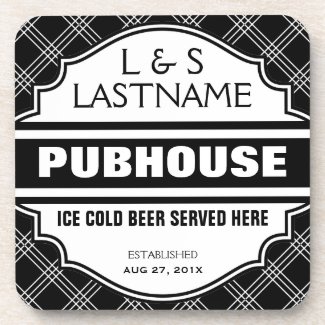 Custom Pubhouse Home Bar Beer Sign Beverage Coaster
by
PartyHearty
Create your own
custom coaster
on zazzle.
I am an avid instagrammer, and have recently focused on making products that work well with the original square format insta photos. For example, here are a couple of my favorite items that can be quickly and easily customized for anyone, anywhere, for any occasion or for any reason. The photos are automatically shaped to fit inside the square areas so it's very user friendly.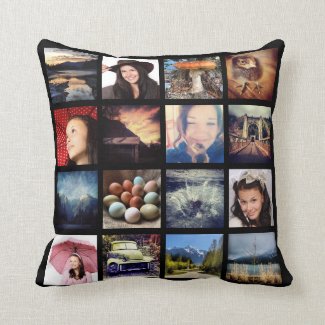 Make Your Own 32 Instagram Photo Collage Throw Pillows
by
PartyHearty
Browse Zazzle for a different
throw pillow
.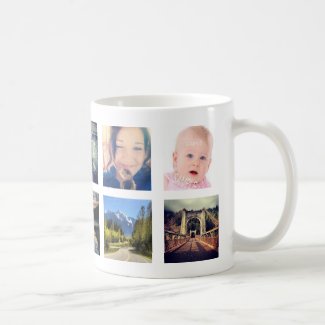 Create Your OWN custom instagram photo Classic White Coffee Mug
by
PartyHearty
Design a unique
personalized coffee cup
from zazzle.com.
I absolutely love my time spent creating "art" in any of it's forms, and hope to someday be able to do it full time. Thank you very much for this opportunity to share.