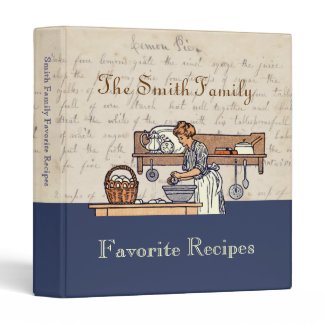 When you get older time seems to move much faster and as such you become acutely aware of how little time you may have left on this Earth. A morbid thought at this happy time but this is a reality for many elderly parents.
It is important to recognize this fear as it will help you to make a good choice of holiday gift. It will also remind you to visit with your parents often and call them more often. Remind them daily of your love and care for them.
Sentimental gifts hold much more value to elderly parents than anything new and flashy. The new flashy item may appeal to you but this isn't a gift for you, it's for your parents who want to remember the best of the times they've had and to be surrounded by those memories. As such a thoughtful gift would include things such as:
A family recipe book – gather all the family recipes together and create a family recipe book to present to your parents. You can do with a personalized recipe binder from Zazzle. See below for a sample. There are many different designs available including those where you can add a family photo.
A photo gift of all the family – get the family together and have a photoshoot and present your parents with a beautiful framed picture of you all.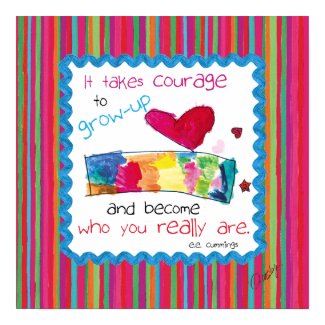 Handmade gifts from grandchildren are very much appreciated and loved. They treasure all such gifts and this is an inexpensive gift idea. You could use their art work to make posters and pillow or plate ornaments.
Elderly people still enjoy the handwritten word – present them with a lovely handwritten poem about your love for them and memories you've shared.
Your elderly parents most likely have much of what they need in terms of material comforts so how about treating them to a family dinner at a place you know they will enjoy. It may not be your favorite choice but this is a gift for your parents so it should be theirs. Invite family they may love to see but perhaps haven't seen in quite some time.
Gadgets that help improve their contact with distant relatives. You may want to get them an iPad so they can Skype relatives and be closer to family who can't visit. This would be very precious if they are open to using these devices. Many elderly do, though some find it too mind boggling. I am only 45yrs and I am a bit boggled myself, so I can relate. Show them the benefits though and how easy it can be to get online. Amazon have many great offers on electrical items and gadgets.
How about a subscription to a movie channel or sports channel – something your parents may not be able to afford themselves but would enjoy? Amazon have some great offers.
Most of these gift ideas are about bringing the family closer and remembering and celebrating the good times. Others are for enhancing the quality of your parents life. You will note some are fairly inexpensive and others more so. The more expensive items can be paid for by pooling funds from various family members.
Meanwhile featured below are a few more gift ideas for your elderly parents I believe they will love.
.
Vintage Art Cat w/Pie Baking & Cooking Recipe Book Vinyl Binder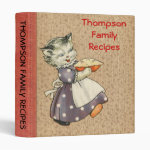 This customizable Vintage Art Cat w/Pie Baking & Cooking Recipe Book Vinyl Binder is designed on the binder and would interest those who like retro, nostalgic, kittens, dessert, family, folder, and old fashion stuff.
Price: $20.95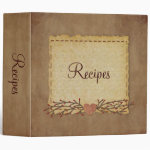 This customizable Old Paper Look Recipe Binder is designed on the binder and would interest those who like recipes, country, cooking, frunzi, primitive, heart, and pip berry stuff.
Price: $24.20
Engraved Silver Photo Keepsake Box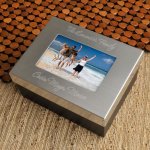 Protect treasured photo memories with an engraved silver photo keepsake box. Also great as bridal party gifts or as a special present for Mom and Dad. Slip photographs, mementos or jewelry inside this silver-toned box.
Price: $32.65
Personalized Gold Trimmed Roses
Personalize our traditional Gold Trimmed Rose in your choice of colors. Share your love or commemorate an important date by adding your short message to a rose petal. We start with a real rose and preserve it with enamel so that the colors and natural nua
Price: $89.95
Laser Engraved iPad Tablet Case
Safeguard your iPad or tablet in style with one of these laser engraved cases. Choose from four chic colors including Midninght Black, Perfectly Purple, Green Apple and Pink Perfection. The versatile case unfolds to become a four-position stand with insid
Price: $31.19
Wood Picture Frame measures 8 3/4″ x 6 3/4″ and holds a 3″ x 5″ or 4″ x 6″ photo. Easel back allows for desk display."
Price: $28.71
Engraved Family Tree Wall Hanging
Hang this personalized family tree adorned with a personalized silver heart featuring your family name on your wall. Add additional family members names with our heart charms. This version of our Family Tree Wall Hanging is styled as a tree and handcrafte
Price: $49.95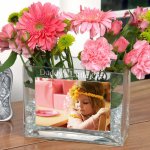 Combine the elegance of a floral arrangement and the practicality of a photo frame for the perfect gift. This stylish glass photo vase will truly make a statement whether in your home or office.
Price: $47.08
Love Grows Engraved Wood Keepsake Box
A gift that can be opened again and again! The 4.5-inch flip-top box is crafted using natural hardwoods with a lid that flips open with the touch of your hand.
Price: $36.99