Featured here are my Top Ten picks for best Anniversary Gift Ideas. Click on any image to enter that store and view the full range anniversary gifts, many of which can be personalized.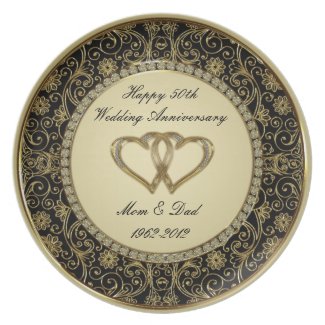 1. If you want an anniversary gift that will be treasured and displayed the porcelain commemorative anniversary plates from Zazzle are the perfect gift idea. All milestones are covered by a wide range of customizable classic and modern designs. You can add your own text and photos as desired.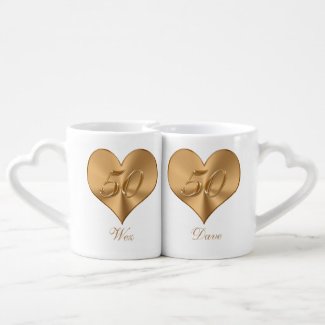 2. Featured here for the couple who enjoy modern decor and lifestyle are a pair of compatible mugs! You can add your own photo or image to replace the existing designs and add your own text.
The comfy fit and the heart shaped handles make this a lovely quirky anniversary gift.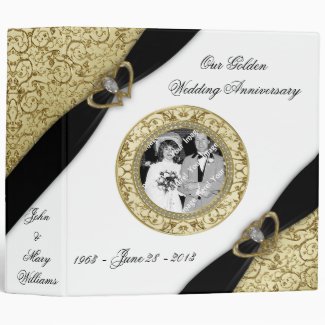 3. For the sentimental couple who have many wonderful years of marriage to celebrate you can (with the help of family members) create a 'This Is Your Life' style keepsake gift. Use one of Zazzle's many stylish customizable anniversary binders and fill it with photos and commentary on the couples life together. This anniversary gift is sure to bring tears to the eyes.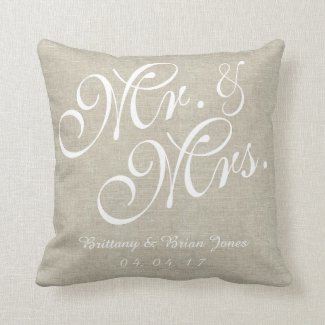 4. Up next is the commemorative wedding anniversary pillow. There are many designs to choose from and I have selected this modern 'Mr and Mrs' typography cushion which can be personalized. The coloration of this pillow is sure to match any decor and won't be out of place in any home.
5. A tactile and sentimental couple may enjoy this wonderful small anniversary keepsake box. The text on the inside of the lid can be edited with your own personalized greeting. The image can also be replaced with a photo. This is an adorable cherry colored wooden box that you can put a couple of special photos and trinkets that the couple hold dear.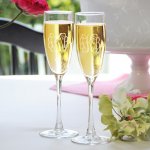 Incredible elegance meets understated simplicity to form the perfect pairing: monogrammed toasting flutes. These classically styled glasses are ideal for weddings, anniversary celebrations or any memorable milestone.
Price: $28.72
This personalized engraved glass picture frame is a classy anniversary gift for the modern couple who enjoys a minimlist style of home decor.
Price: $27.75
8. Anniversary Message In A Bottle
This is such a romantic anniversary gift idea perfect for him or her or from you to them. The message inside is personalized to suit your own needs.
Price: $17.50
An anniversary gift basket is a great gift idea for the couple who has everything and may instead enjoy something perishable that doesn't need to be stored indefinitely. They can instead enjoy munching their way through this delicious selection of treats. It is also perfect for an anniversary celebration that you cannot attend in person and is an upscale version of the traditional bouquet of flowers.
This darker wicker handled basket is filled with fresh gourmet items of a savoury and sweet kind. To include, gourmet Popcorn, 3 types of decadent cookies, Crackers, wheat wafers, Cheeses, Savoury biscuits, chocolates, Fruit jellies, wafers, Toffees and More.
Price: $84.90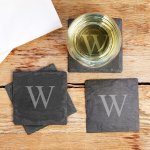 10. Personalized Slate Coasters
Last but not least in this top ten list of anniversary gift ideas is this personalized slate coaster set. This is a great gift idea for the earthy couple who enjoy natural elements of decor that are not fussy. Personalize with the couple initials.
Price: $40.00
This completes my top ten. tell me what you think of this selection in comments.