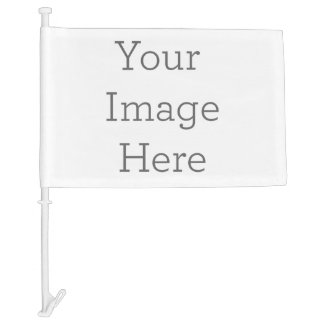 Create Your Own Car Flag by zazzle_templates
View other Create your own Car Flags at Zazzle.com
Technically this is a car flag but I see no reason why it can't be used as a Caravan, Camper Flag featuring your families coat of arms or family shield.
Flag specs:
Flag dimension: 10.5″ (height) x 15.5″ (width).
Weight: Car Flag: 0.10 lb, Car Pole: 0.25 lb.
Easily attaches with plastic clip to any car window in seconds.
Made with heavy duty double-ply fabric.
Freeway and water tested for maximum durability.
Have fun creating your own family shield then add it to the flag using Zazzle's customization tools. This will surely stand out as pretty awesome to your fellow campers!
If you don't feel like you can design your own coat of arms, contact Simon Lake via
partypeeps
as this is his speciality.
And for inspiration: