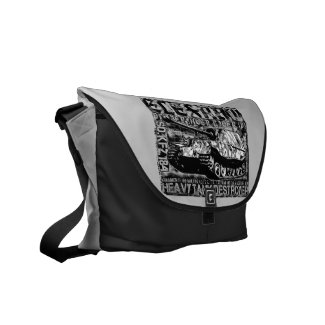 From Wikipedia: "The Elefant (German for "elephant") was a Schwerer Panzerjäger ("heavy tank destroyer") of the Germans used in small numbers in World War II. Only two of these vehicles survived the war.
One Ferdinand was captured by Soviet forces at Kursk, and is now at the huge Kubinka Tank Museum outside Moscow. An Elefant was captured at Anzio by the Americans, and is now part of the United States Army Ordnance Museum's collection at Fort Lee, VA."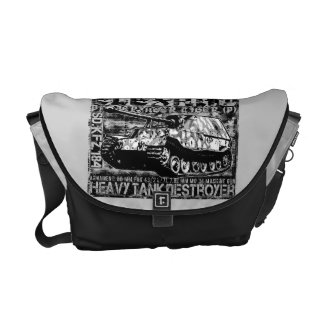 Elefant Outside Print Bag Messenger Bag
by
DeathDagger
Shop for more
messenger bags
.
More Elefant Outside Items here: