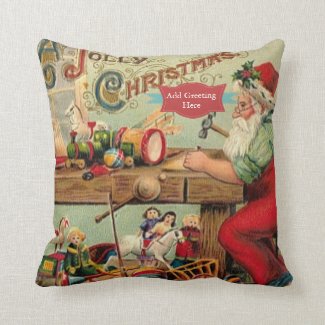 Christmas is a time of year when lying to our children is not only accepted it is positively encouraged. Believing in Father Christmas is compulsory and woe betide the school mom whose child delivers the news that he's not real to the rest of the class.
It's a delicate path we parents tread at this time of year. We have to protect our kids from every source that may reveal us for the bare-faced liars that we are.
Yet we continue with the facade ..why? Because for the duration of the Christmas season, magical memories can be made that will last a lifetime, long after we learn that Santa isn't real.
These memories will be recalled with fondness, a smile, a warm glow and of course can be passed down through the generations as 'traditions' the family shares at Christmas time.
I have a fairly simple Christmas tradition that I have adopted from my own childhood and that is the importance of the tree decorations. We don't have color coordinated baubles in the latest seasons colors, instead we have
ornaments
that are unique and can used year upon year. These are added to with ornaments that have some meaning or significance.
This year I ordered a
ceramic ornament
featuring both my children with a personalized greeting. The previous year we made ornaments from Polymer clay. One year I made some pegdoll ornaments! They are all resurrected for the coming Christmas. Each time looking a little more worn and in doing so becoming a tad more treasured.
What magical memories of Christmas past do you recall?
Are you creating new magical Christmas memories for your own children?
Share your magical memories with us so that we too may feel their festive glow 🙂
My ideas for creating magical Christmas memories
On the Eve
When your young children are in bed and you know they are still awake waiting to catch a glimpse of Santa; go out into the garden and tinkle some bells. Your children will hopefully be in awe believing these to be Santa's Sleigh Bells ringing as he sails through the sky.
,
A new spin on an old idea
The old idea:
Leave a plate of refreshments out for Santa and his sleigh. Be sure to eat some of these yourself before the morning and leave some left-overs for the kids to find.
The new spin is this:
After the children have gone to bed and are fast asleep, dress up as Santa and take a 'selfie' of yourself eating the cookies with your own home decor in the background.
Show this to your child as 'proof' Santa was there! He had the nerve to take a selfie using YOUR camera (iPhone).
You could also leave a thank you note from Santa for the cookies.
Magic door Key
Some small children get very anxious if the house doesn't have a chimney for Santa to squeeze down. The idea of a magic door key that fits every door is the solution!
You could make this more magical by making a large 'key' out of cardboard and tinfoil. You can then tell your child only Santa himself can use this key to open your door.
You can even demonstrate that it doesn't work for you. I guarantee it won't 🙂 Then you can safely leave it outside on the porch, under the door mat etc. for Santa to use. In the morning the key will reappear inside the house!! Right where Santa left it after entering with it.
Fairy Dust
Children love fairy dust so have some handy to ensure happiness reigns in your household on Christmas day. Use it to sprinkle on the children lightly to restore their mood and energy. See if it works!! The power of belief, placebo and Christmas Spirit is very powerful. It just may work.
Share your ideas for making Christmas magical here:
Comment By Zazzle Designer known as 'FlipFlopGranny'
"On Christmas mornings past our 3 kids knew they had to wait for dad to get up and walk to the living room to light a fire and check to see if Santa had come. This always drug out endlessly! Now, in Christmas present I have our grown up kids and their young'ns drive to our house in the morning in their pajamas for more gift exchanges and brunch.
The menu stays the same: my mother's Creamed Eggs on Toast; scrambled eggs; Mimosas; coffee; juice and milk. It's a crazy, loud exciting morning and this grandma looks forward to it every year, but I'm always ready to claim my sanity once again when they leave".