Today's Designer spotlight is on Sonja Quidama
"I'm Sonja Quidama, and I guess I'm something of a Jill-of-all-trades. My day job is very technical and tedious so I absolutely relish the creativity and satisfaction I get from designing for Zazzle and there is nothing quite as fulfilling as designing art that people actually buy to hang on their walls, carry on their shoulder, or even wear on their backs! Many of my designs use souvenir photos I've taken during my travels or other photo projects (animals, landscapes, funny road signs, etc). I love arts and crafts, so drawing, doodling, painting, collage, appliqué, quilting, sewing, gluing, and sculpting are often featured in varied styles and techniques in my work.
One common element in nearly all of my designs is the ability to personalize them with customized colors, photos, and text. I love personalized gifts, and love the flexibility of Zazzle's tools to allow people to mix and match colors, styles, and designs to suit any occasion or gift recipient. Thanks for visiting my shop(s), and I always welcome feedback and custom requests! I can never settle on a single theme or subject for my work, so I have several stores.
Here are a few:
Simple Favorites is my largest store and features lots of customizable travel souvenir designs, especially from USA, Australia, Italy. It also includes a series of unique faux fabric appliqué designs, old fashioned steam trains, lots of animal photos, Christmas designs, and more.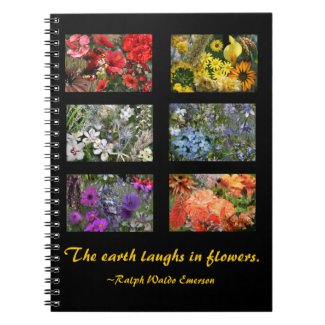 Black Stained Glass Window Flower Garden Notebooks
by
SimpleFavorites
Create
personalized notebooks
at zazzle.com
Polly Wolly Doodles is a niche store for my hand drawn "doodle" designs inspired by the Zentangle® method of pattern drawing. Designs are hand drawn, decorated and shaded, then digitally converted, colored, enhanced, and used on a wide variety of products. Most of these designs are customizable by changing the background color and/or adding a personal message.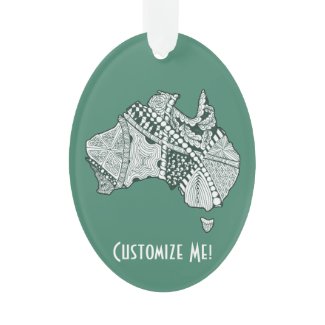 Australian Map Art
by
PollyWollyDoodles
Look at additional
ornaments
"Choose Any Color" is my newest Zazzle store, featuring a variety of designs all specially created to allow you to choose any color you like for the design. Experiment with changing the background colors to see the whole design change until you get the perfect shade to match your décor, favorite outfit, favorite color, school or team colors, or whatever. Then add text for a design that's uniquely customized!