Coloring Templates make great personalized unique Gifts
Coloring Craze
Coloring Books for adults are now among the best-selling books and soon to be gifts for adults. It is no longer a solitary pursuit either as social groups are forming so people can color together, share coloring tips and design patterns.
It's a growing hobby that is starting to rival quilting and knitting hobbyists. The wonderful thing about coloring books for adults is that you don't need to be greatly skilled, though accuracy and color variation will improve with practice. It is an ageless hobby and can be enjoyed by children and adults alike.
Color Your Own All-Over Print Tank To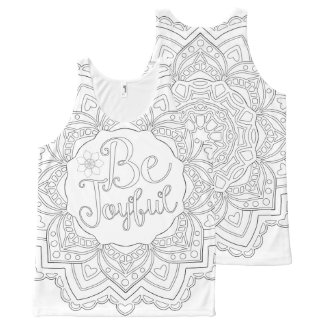 p 
The Benefits
The intricate nature of the coloring pattern designs ensures focused attention and this in turn creates a natural state of relaxation as the minds worries and woes are silenced. The wonderful therapeutic value of coloring is what inspired a fellow Zazzler friend of mine 'SuziQ'  to name her coloring creations 'OrnaMentals'. It's a great play on words and very apt.
NEW!!
SuziQ has taken the coloring book craze a step further with her niche 'OrnaMentals' gifts. SuziQ creates detailed pattern templates on a wide range of gifts and clothing that you can later color at your leisure. This ensures a wonderful unique and personal gift item.  My personal favorites for this inspiration are the tote bags and tank tops as I believe these offer great versatility both for use and creativity.
See below for SuziQ's growing range of 'OrnaMentals'  which include clothing items. All you need are some fabric pens and paints to get this show on the road!
.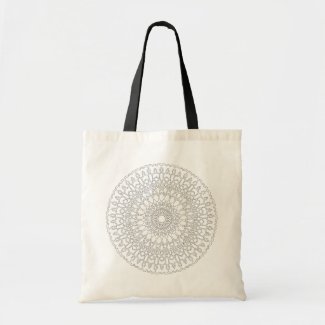 OrnaMENTALs #0013 25 Revolutions Color Your Own Budget Tote Bag by
SuziQCreations
Shop for Coloring design Bags online at
Zazzle.com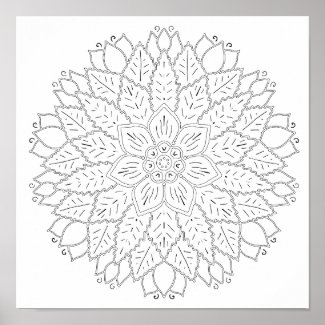 OrnaMENTALs #0012 Centerpiece Color Your Own Poster by
SuziQCreations
View Coloring design Posters online at
zazzle