I can't get enough of Marsala  which is trending right now and will be into 2016 I am sure, as many have still to become aware of this rich color and it's versatility.
I have sourced some wonderful Marsala and aqua home decor items, all of which can be personalized to make great gifts as well as unique trending furnishing for your own home. Imagine having all your pillows and throw blankets monogrammed! How chic!
I love this mongrammed pillow by TheBarefootBride. It would make a great wedding gift. The peacocks and the vintage style flowers create a perfect mix of modern and old and the hint of aqua ..stunning.
This Marsala and Aqua geometric pillow has intricate mosaic tile style detail and also features trending color tangerine orange.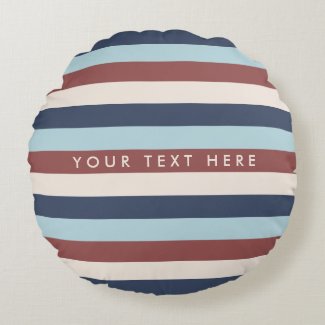 This striped round cushion (also available as square and rectangle) features various trending Pantone colors and allows customization.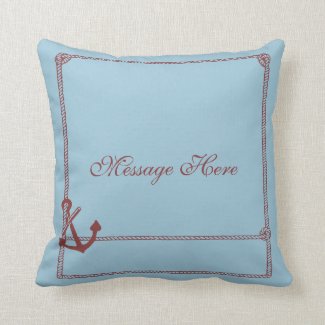 This subtle nautical themed pillow features aqua blue as the main color with marsala for the rope, anchor and lettering which can be personalized.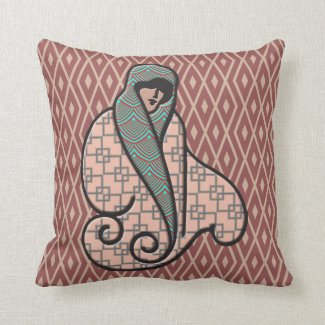 This original design by HoMeArts features trending geometrical diamond shapes and a curious Finlandia character. This pillow has a hint of greeny aqua blue in the head scarf.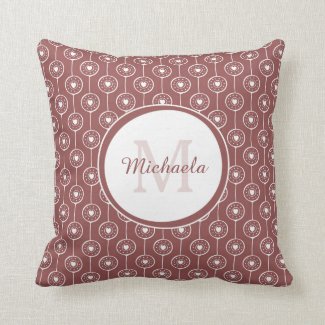 This trending marsala pillow has monogram and name template field so you can create a chic item for your home that all your friends will envy!
The contrasting shade could be grey or the lightest blue – contact the designer if unsure. Colors via screens can vary slightly from the original product.