Am I ready should be the question! My 13yr old daughter took up Wakeboarding a few months ago via her school and is now on the staff at our local Wakeboarding Centre. She gets to wakeboard about 6hrs at the weekend and more during school holidays.
She does this in between working to maintain the wakeboarding equipment and help members and visiting wakeboarders with their kit.
To say she loves this in an understatement! I was barred from watching her (by her) but given I drive her 60miles a day so she can enjoy this awesome extreme sport, I deserve to do more than stand on the sidelines dressed in my ninja costume in operation 'stealth' mode! I want to come 'out' and be an official undisturbed spectator.
Yesterday was the first day I decided to 'go public' and I unashamedly filmed my daughter while she was on the water. I admired her confidence as she cut through the water on her wakeboard doing a few stunts and showing off by only using one-hand to hold the cable.
It was a good few mins. before I realised this was NOT in fact my daughter, but some random stranger.
Daughter had already left the water and was in the shower. And so I have yet to see my daughter perform – I will though. Especially now I've been advised she will shortly be trained to do a 'raley' manoeuver. See video re that.
Wakeboarding if you want to get into it is pretty cool. It is to water-skiing what snowboarding is to skiing. It's what the cool kids do.
I was never the cool kid at school. I did though after finishing school go on to bodyboard frequently in the North Sea and I did a solo parachute jump when I was just 19yrs of age. I think that's pretty cool – huh? The word now is 'sick'. I was pretty 'sick' myself at one time! Ha. 🙂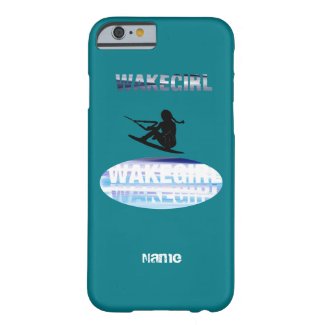 In summary, loving extreme sports runs in the family. It can be a costly hobby and Wakeboarding kit doesn't come cheap. That is if you want a Brand that fellow wakeboarders respect and identify with . It's worth it though as the quality 'known' name wakeboarding kit tends to be stronger and last longer and of course aids performance. The cost however is tiny compared to what you get out of pursuing a passion.
Passion is something we don't all have in this life, but something we ALL should have. It is the fuel for great experiences which become great memories, all of which keeps us going during the quieter, calmer periods of life.
You wouldn't catch me on a rollercoaster now, but I enjoy looking 'back' at bolder braver days.
I will at some point have a video of daughter on the water – MY actual daughter, not some random waterboarder.