There are a few rumors flying around about Zazzle trying to reduce designer privileges creating a LOT of GLOOM and stress, and so I thought I'd remind you all why Zazzle is STILL the BEST POD in the world (in my opinion) regardless of any changes it makes. If you can prove any statement to be false, please do so. 🙂
Zazzle is THE BIGGEST POD in the world

=

we get more exposure
Zazzle has acquired the support of many TOP BRANDS reinforcing their reputation in the POD field

=

we have greater credibility
Zazzle with the support of TOP BRANDS re makers (as well as designers) means we have a quality product with a great reputation already with the public to put our designs on.

=

We have greater credibility.
 Zazzle has THE BEST CUSTOMER service in the world – refund policy etc and as such the BEST reputation of all the PODS with the public.

=

We can promote our service with peace of mind re the customer.
Zazzle is THE BEST when it comes to thwarting copyright and trademark infringements.

=

We know they have a moral backbone, operate within the law and WE are also protected.
Zazzle is one of a handful of PODS that allows you to set an unlimited royalty amount.

=

We can decide our worth.
Zazzle is THE ONLY POD I know of that supports affiliates with a wide variety o Banners, Shop creation Tools, Flash panels and all the rest.

=

We can better market our products in a professional manner.
Zazzle is constantly striving to improve the user experience and keep up with changes in technology and it has very sophisticated design tools despite how frustrating the changes appear when they arrive.

=

We continue to be highly visible and accessible.
Zazzle DOES listen to feedback we know that from the many proposals that got flipped after negative feedback.

=

We DO have a voice.
What does ALL the above mean for us – the designers and the affiliates? It means we are part of a GLOBAL brand, that offers a QUALITY service to the public. They know about it, respect it and recommend it and WE have the best opportunity of being seen and being sold THERE.
To summarize – we got it good!
That's my opinion folks – feel free to challenge it in comments. Healthy polite debate please.
————————————————————————————————-
UPDATE: More food for thought!
Contributer: P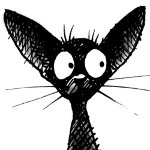 aul Strickland  – 

StrangeStore
"+1 to this. I'm a bit fed up with the negativity recently and in general.
People fear change but the only thing in life that you can rely on is change.
Zazzle has a massive task on its hands to try to manage the incredible number of products available for the maximum benefit for all, shopkeepers, shoppers and the company itself, their company.
Listening to the often strident voices in the forum, you would think that they owned the company! That they were taking the risks involved. There is no risk whatsoever to any of us.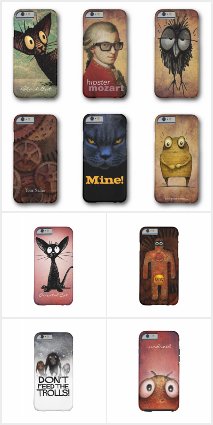 If we choose to use the fantastic opportunity that Zazzle are sharing with us, then it is our responsibility to use it with good grace, to help with constructive criticism and make the most of the system within the constraints of an ever-changing marketplace and the ever-changing needs and expectations of our customers.
All this is predicated by our choice to use an online marketplace, which is en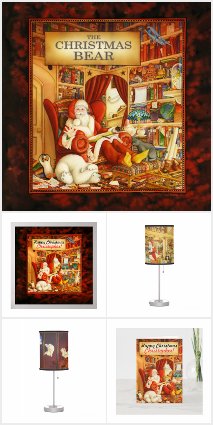 tirely determined by the ever-changing algorithms of the search engines, without which we would be totally invisible.
Normal high street, bricks and mortar rules do not apply here. If you are not interested or capable of understanding the constantly and very rapidly changing world of internet selling, SEO and shopping, then you must question your choice of an online store and carefully consider the alternative.
I have spent way over thirty years in the 'real' world of marketing, distribution, inventory, staff, insurance, production, shipping, warehousing, liasing with manufacturers, banking, it, HR, customer service, trade shows, reps and the thousand other things that go to running a successful company in the 'real' world.
It's easy to forget just how little we have to do to get our products in front of a global audience, as we sit behind our computers in our warm homes. We just create and that is a very small part of the equation. I do think that any complaints that we may have at the way Zazzle is constantly striving to improve the experience for all parties to maximise the benefit for all be tempered by the alternative.
Zazzle do listen to us, if we are constructive and bear in mind the reality of the situation here. This is by far the most sophisticated PoD out there, the design tools are literally second to none, the products are great, quality control excellent, customer service very good. I may have my grumbles from time to time but it's usually the behaviour of other storekeepers and their attempts to manipulate the system that get me down and not Zazzle.
You are up against professional, trained, experienced designers and savvy shoppers everywhere in this market, if you don't like it or don't understand that you might want to try to start your own online store and see how that goes.
Meantime it behoves us to take advantage of this amazing set up and to explore all possible avenues to design great products but most importantly of all, to take time to learn the basics of how SEO and Internet marketing work and to find and explore our potential customer base and the myriad of ways that we can use the internet to generate income for ourselves and very importantly the company that provides this opportunity in the first place.
tldr: Try to see the broader picture and stop grumbling about an amazing (totally free) opportunity to reach a global market! Good luck to you all! Paulx"
…………………………………………………………………………………………………………………………

TheArtOfVikki
"I've been on some other POD sites, and I have some more reasons why Zazzle is the best POD ever:
Z is the only site I have used so far that has a design tool that allows MULTIPLE IMAGE FILES per product. I haven't seen that elsewhere – other places different elements have to be assembl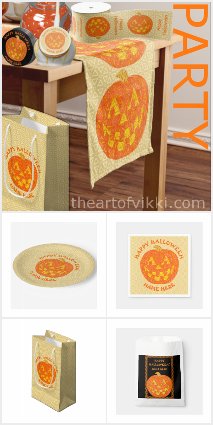 ed into one file before being uploaded to the product. We, here at Z, can upload background.png AND dog.png AND pinkheart.png all on the same mug or pillow. AND we can re-size each image AND move them around. It's amazingly fun for the creative soul.
Z is th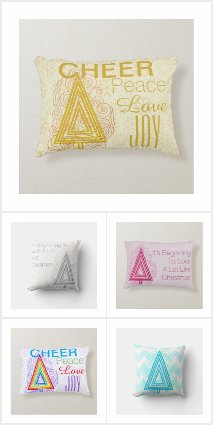 e only POD site I have used so far that allows designers to ADD TEXT *and* make the text a template that is CUSTOMIZABLE FOR THE CUSTOMER. I've only been on one other POD that finally added text *but* designers have to PAY for the privilege to use the text tool. If you don't pay, no text for you! We at Z get the text tool AND lots of fonts AND text colors for FREE.
Every time someone is all "the font error thing or whatever is stupid" or "the images are moving around or glitch or something is making me angry" I just sit here thinking… actually, even with hiccups now and then, I'm not sure some folks realize how lucky we are here. We have amazing freedom and creativity with Z's design platform compared to other places. We are truly blessed.
And Z has an amazing designer community that often feels like family.